War on Cancer is a free-to-play fundraising mobile game, where money can actively be donated to a real-life cancer patient whilst the player enjoys a high intensity shoot-em-up game. The game has been created for

leading Polish charity, the Alivia Oncological Foundation

. The game is free to download and play and as the player progresses through the various levels, they have the option of making in-app purchases, which use a unique fundraising mechanism to link the player with a

real life patient in need through the Alivia database

. If the player doesn't identify a specific person then any money raised goes to "Skarbonka" – a fundraising pool that supports all of the patients equally. 
The donations come via micro payments for additional ammunition packages as well as from ads played throughout the game. The player needs to survive on the battlefield and kill as many cancer-monsters as possible. The more time they spend in the game and the more ammunition they need, the better

. 
​​​​​​​

The game is dynamic and friendly with a clear interface and intuitive HUD, and is designed to be easy to pick up, play and master, but just difficult enough that the player might want a little help every once in a while. Unlike similar games that use in-purchases as a means of milking your money from you purely for the sake of it, the difference here is that you can spend with impunity as your money will be going directly to a cancer patient in need.
Download from: https://itunes.apple.com/pl/app/war-on-cancer/id1214252644?mt=8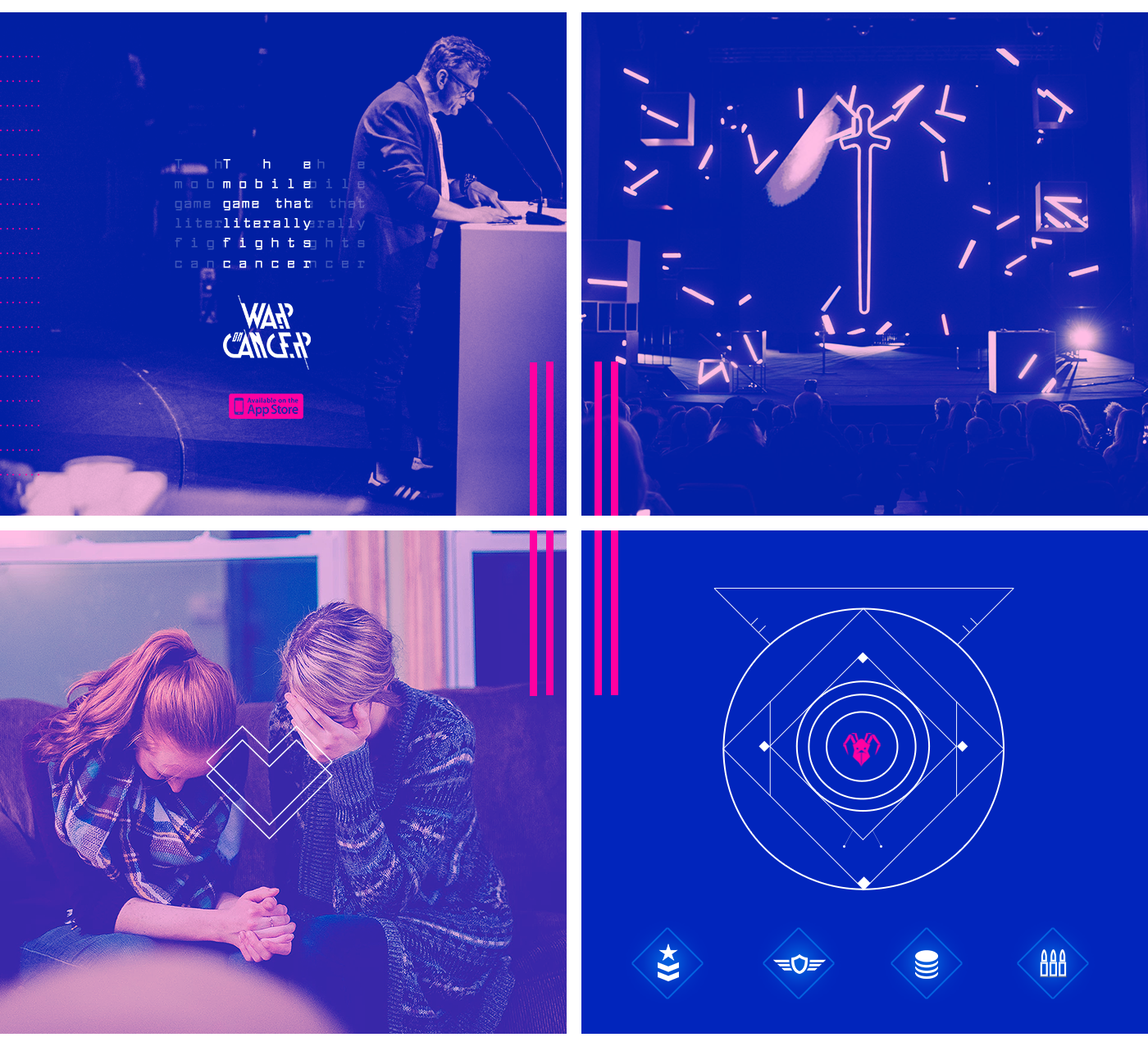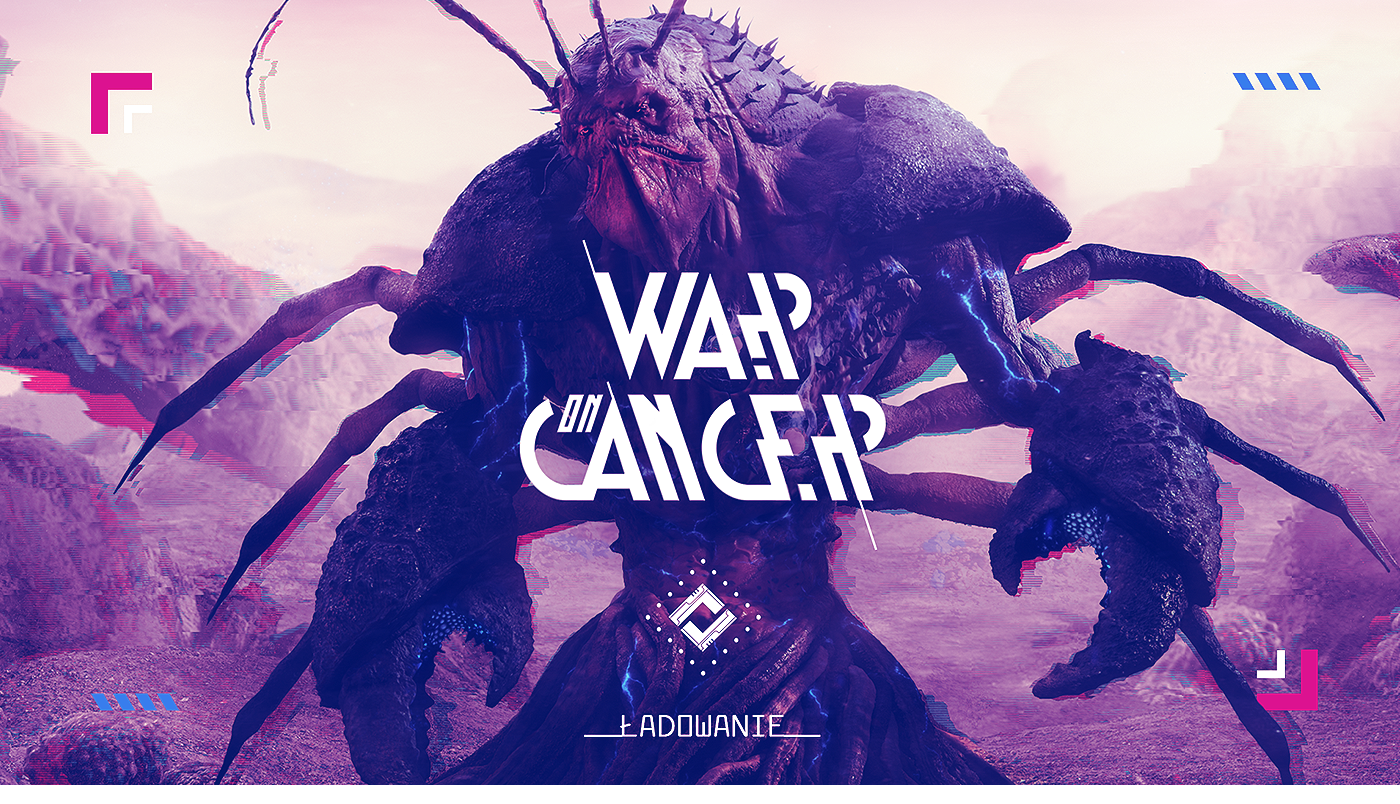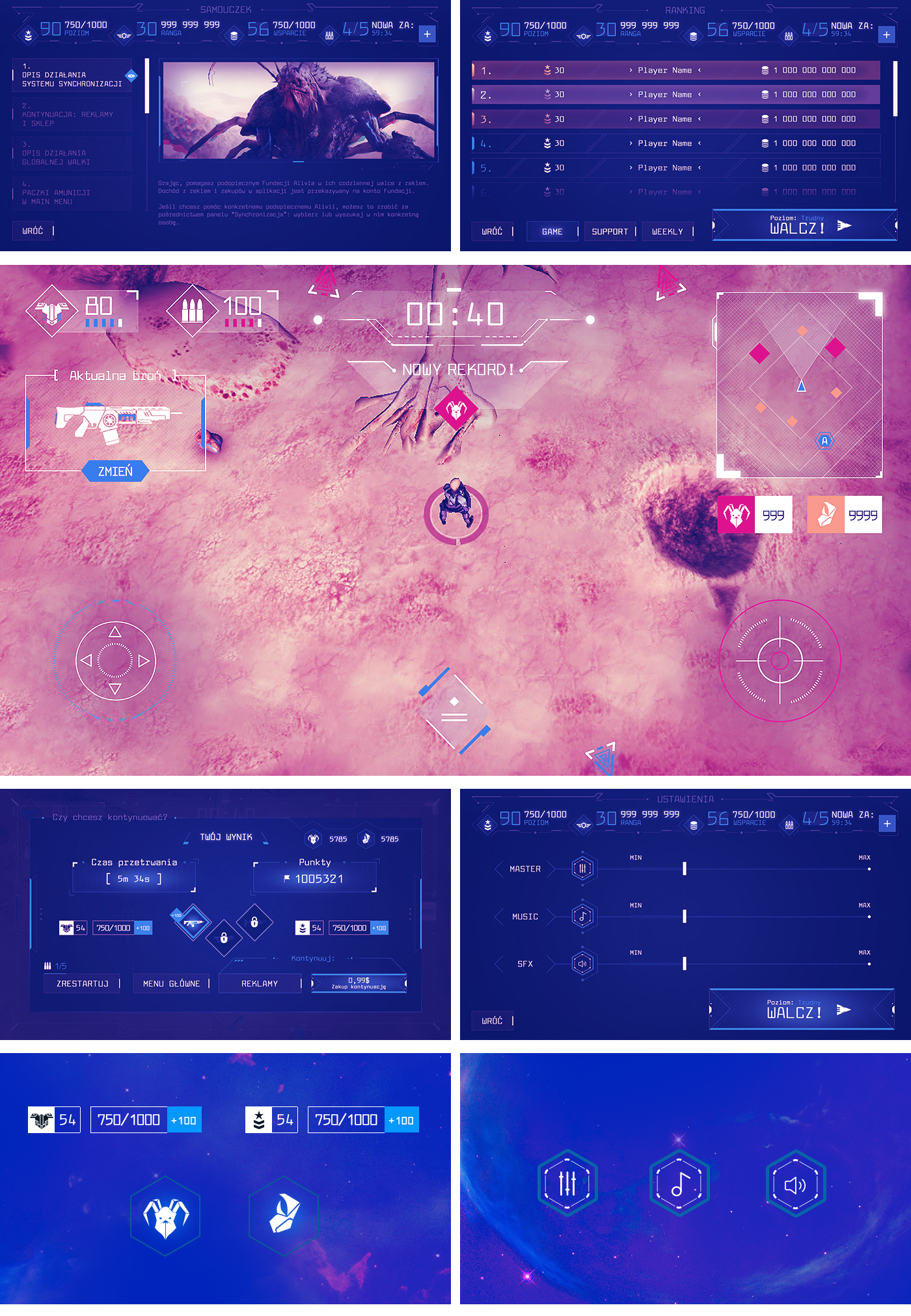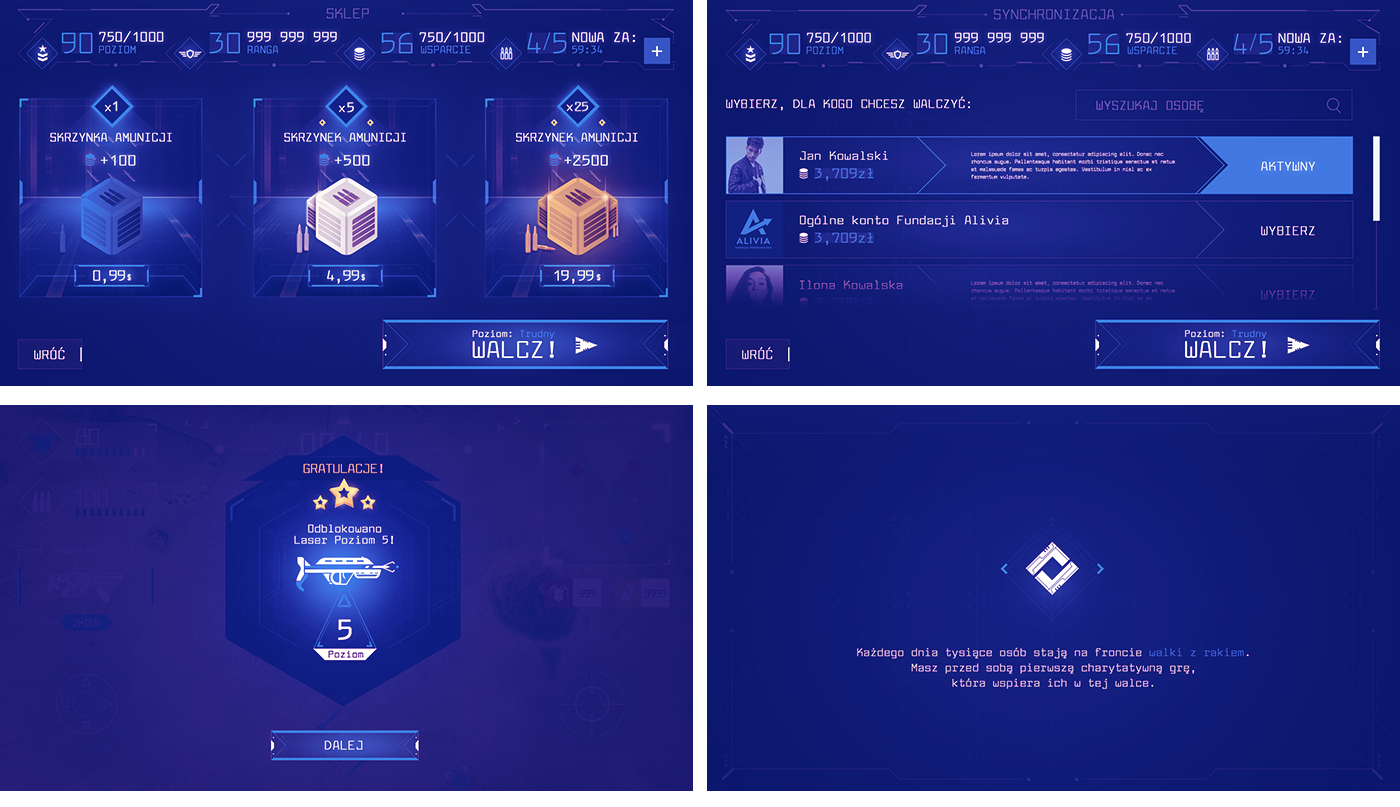 Creative Director:

 Antoni Strzałkowski, Kamil Majewski, Michał Desowski
Design Director:

Rafał Nagiecki
Creative Team: 

Marta Frączek, Rafał Nagiecki, Aleksandra Zalewska
Motion Design:

 Andrzej Lasocki, Radosław Skonieczny
Executive Producer: 

Piotr Sikora
Producer: 

Joanna Kowalkowska
Production Support:

Mateusz Kirstein
Programmer:

Jakub Duracz, Mateusz Ziemann
Game Play Designer:

Tomasz Szpiner, Antoni Strzałkowki, Rafał Nagiecki
Animator, 3D Generalist:

Krzysztof Flisik
SFX (Genetix):

Adam Rosiak